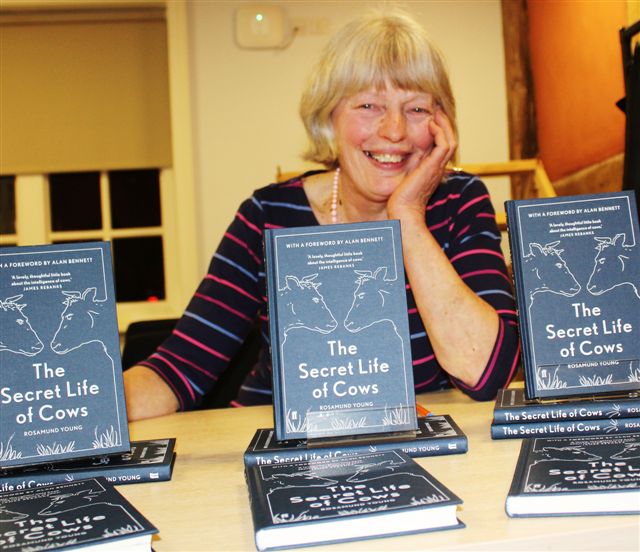 7.30 pm Friday July 15th 2022

Rosamund is the author of the international best-seller, The Secret Life of Cows, which she wrote on the family's organic Kite's Nest Farm, near Broadway, in the Cotswolds. It was originally published by Farming Books and Videos'but lay relatively undiscovered for fifteen years until a perceptive editor at Faber & Faber noticed that Alan Bennett had praised the book in a diary entry. The book was re-published and became an instant classic, with over 100,000 copies sold in the UK and many more overseas, where it has been translated into 23 languages

Kite's Nest Farm is run by Rosamund, her brother Richard, and her partner Gareth. Nature is left to itself as much as possible and the animals receive exceptional kindness and consideration. The farm produces beef and lamb from 100 per-cent grass-fed animals which are butchered and sold in the farm shop.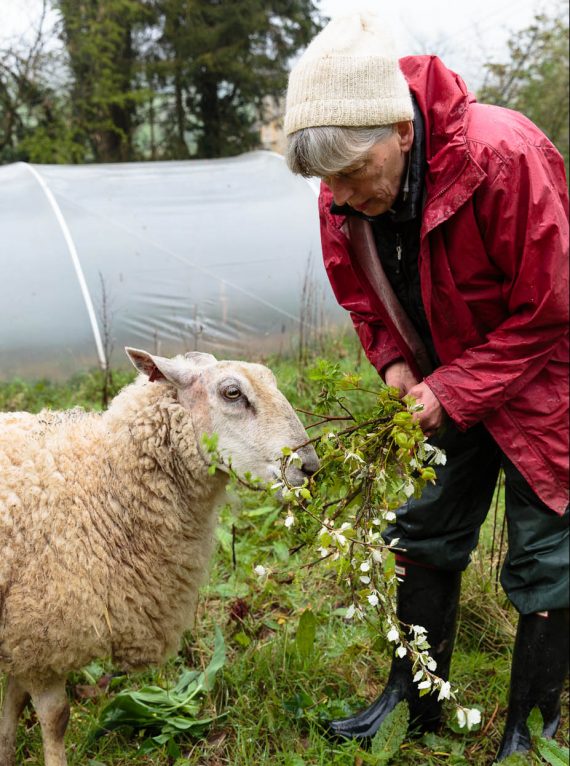 Rosamund describes how cows can love, play games, bond and form strong, life-long friendships. They can sulk, hold grudges, and they have preferences and can be vain. All these characteristics and more have been observed, documented, interpreted and retold in The Secret Lives of Cows. On the farm, cows, sheep and hens all roam free, while there is no forced weaning, no separation of young from siblings or mother.
She says the animals are given help when they request it and supplement their own diets by browsing and nibbling leaves, shoots, flowers and herbs. Rosamund offers a fascinating insight into a secret world - secret because many modern farming practices leave no room for displays of natural behaviour and yet, ironically, she insists a happy herd produces better quality beef and milk.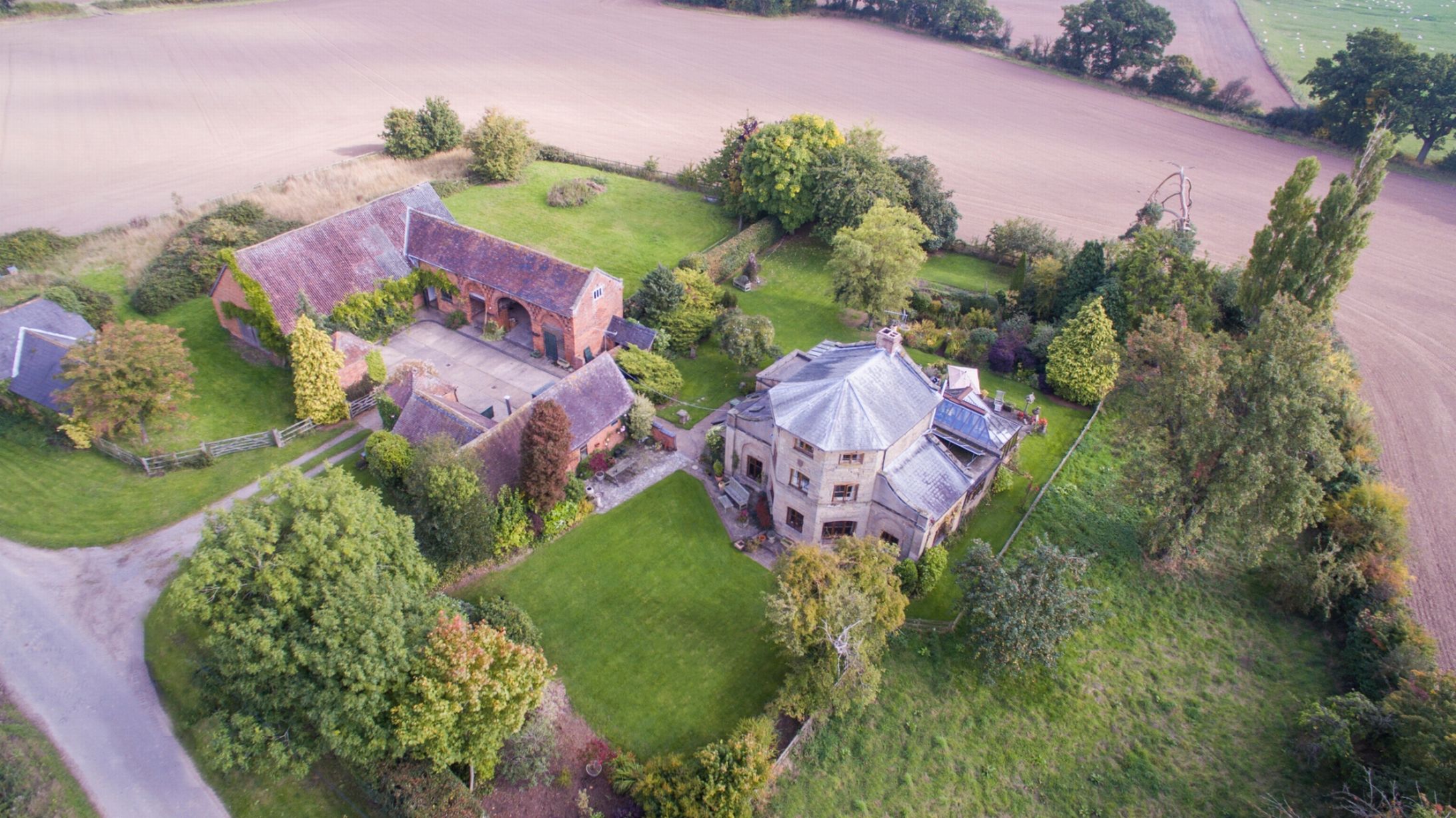 Publication of The Secret Life of Cows prompted widespread praise:

Alan Bennett:

"Delightful book about the intelligence of cows. . . it alters the way one looks at the world."

Adam Nicolson:

"Don't smile when you read this, because the implications are serious enough, but what the Young family have discovered is this simple fact, cows love each other. The Youngs are one of the most remarkable farming families in the country."

John Humphreys:

"On Kite's Nest Farm there is a real sense of nature in harmony with itself. The cows have names rather than numbers. They live in families and suckle their youngsters. The cows live longer and are healthier because they are under no stress. They have been treated with care and affection all their lives and have no fear of people ... This is a thoroughly old-fashioned farm ... it is well managed and it is beautiful."

Jilly Cooper:

"One of the most charming and touching books I have ever read. In the Paradise of Kite's Nest Farm in the Cotswolds, cows, sheep, hens roam freely. Cherished by the author Rosamund Young and her brother Richard, these sweet animals develop totally different characters ... Hilarious and intensely moving by turns."

Clare Balding

"A tiny, extraordinary book about cows and how they live; they have family groups and they certainly have friends. Now I feel that I understand cows and when I see them in the fields I feel like saying 'hello' to them!"



If you are interested in attending this talk or would like to reserve a ticket please Contact us

(Children over 16 welcome)

Recent risk assessment has shown that the village hall meets all the current government safety standards for indoor community spaces - but we would encourage those attending to wear a face-covering.