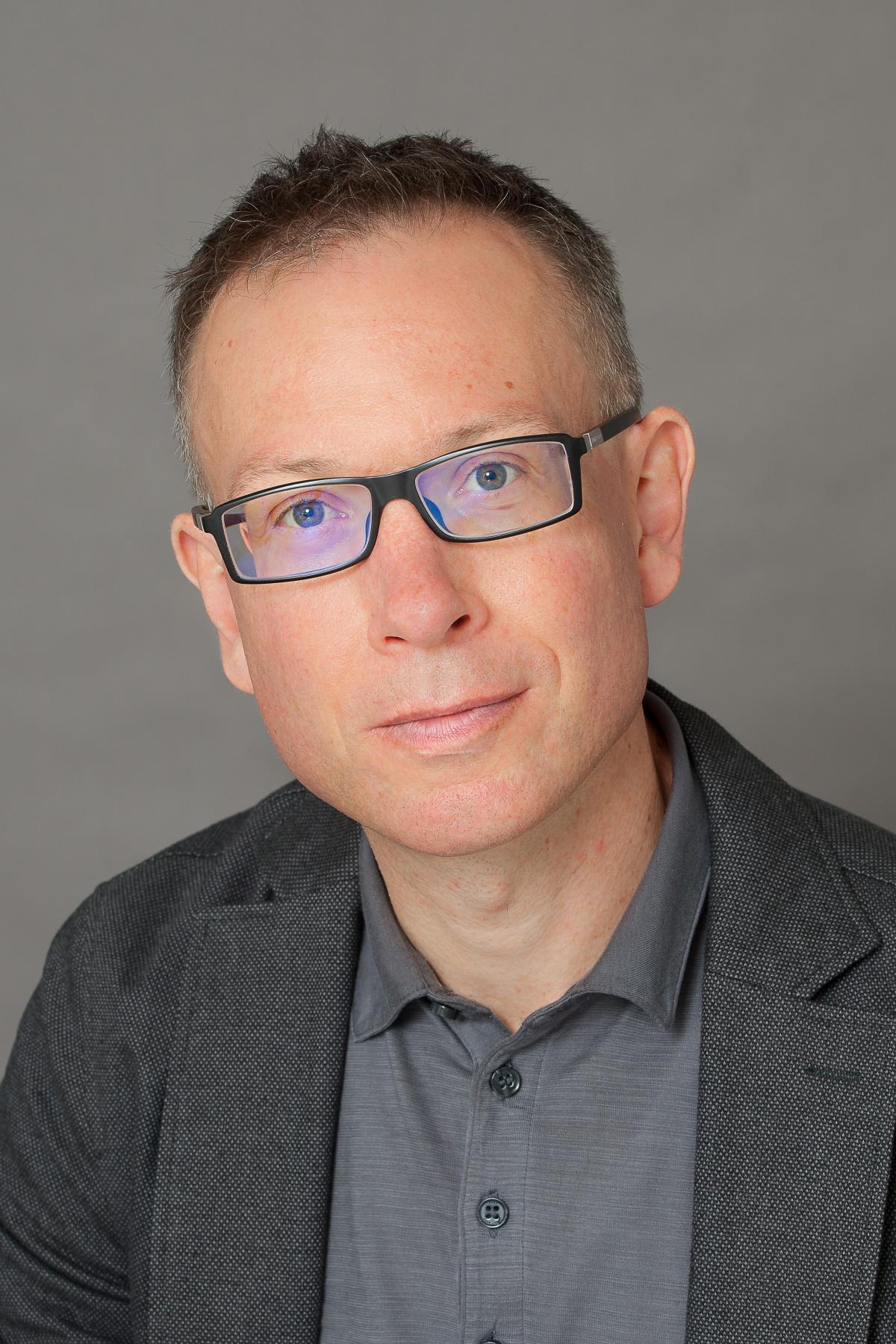 7.30pm on Friday March 22nd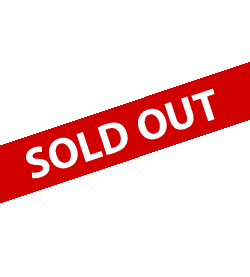 (Winner of the overall 2018 Costa Award)
Bart is a Dutch-born professor of English at Oxford University and his book, called The Cut Out Girl:: a story of War and Family, Lost and Found, won the highly prestigious overall Costa Book of the Year Award. It tells the extraordinary true story of a young Jewish girl in Holland during World War II, who hides from the Nazis in the homes of an underground network of foster families - one of them was Bart's grand-parents.
The book captivated the judges of the Costa Award and their citation read: "The hidden gem of the year . .sensational and gripping, and shedding light on some of the most urgent issues of our time....this was our unanimous winner"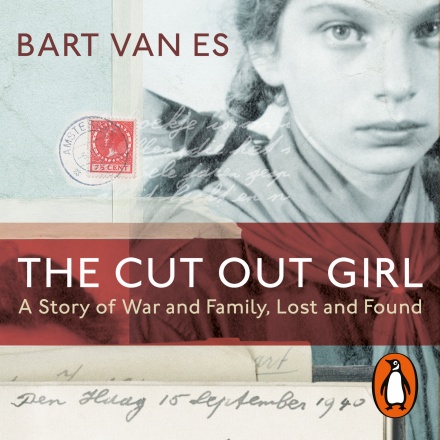 Bart, senior tutor at St Catherine's College, left his native Holland for England many years ago, but one story from his Dutch childhood never left him. It was a mystery about: a young Jewish girl, called Lientje, who had been taken in during the war by relatives and hidden from the Nazis - after being handed over by her parents, who understood the danger they were in all. The girl was raised by her foster family as one of their own, but there was falling-out following World War II and they lost touch. Bart wondered: "What was the girl's side of the story? What really happened during the war, and afterwards?"
This triggered an investigation that would consume Bart's life, and change it. After much sleuthing, he learned that Lientje was now in her 80s and living in Amsterdam. Somewhat reluctantly, she agreed to meet him, and eventually they struck up a remarkable friendship. The Cut Out Girl brings together a powerful recreation of Lientje's intensely harrowing childhood story with the present-day account of Bart's efforts to piece together her story.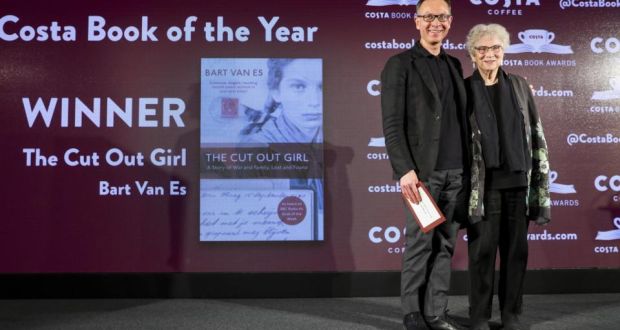 It is a story full of contradictions. There is the great bravery of Lientje's parents, in giving up their daughter, as well as the Dutch families facing great danger from the Nazi occupiers for taking in both Lientje and other Jewish children. However, Bart says Holland must face a darker truth - that it was more implicit than any other European country in helping to round up its Jews for the Nazis.. Her time in hiding was made even more terrifying by the determined efforts of the Dutch authorities to help send most Jews to extermination camps.
Reviews for The Cut Out Girl
"Superb. This is a necessary book—painful, harrowing, tragic, but also uplifting." —The Times
"Quite remarkable—the story of one traumatic childhood, deeply moving, and told with great dexterity, allowing the wisdoms of today to run parallel with the absorbing narrative of wartime events. The surviving photographs provide an intimacy—bring these families to life—as does the author's determined concern." —Penelope Lively, winner of the Man Booker Prize
"The Cut Out Girl is a reminder of the extraordinary richness of archives and the treasures released by scholarly research." —Times Literary Supplement
"In this graceful memoir, van Es artfully intertwines two narrative threads, telling Lien's story and his own, as he struggles to discover the specific reasons for the breach — and to heal it. He bridges the complexities of his account with writing that is fluid and clear, and readers will find themselves swept along on his journey." — Forward
To reserve seats, please contact us through the "Contact Us" link above
(Children over 16 welcome)
---
The Nick Nelson Talk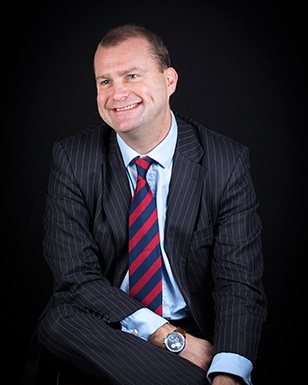 7.30pm on Friday May 17th
His talk is called: Trinity of Genius: Bellini, Giorgione and Titian
Nick is co-founder of Arcadia Education for Art History established in 2014. He is also Head of History of Art at Cheltenham College, where he has taught Art, History of Art, Architecture, English, Classical Civilisation, Music, Theology, Philosophy & Ethics.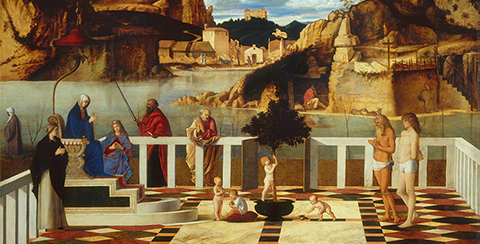 He lectures at Marlborough College Summer School, The Arts Society, The Lansdowne Club and Soho House and runs courses regularly at Barnsley House. The company has recently been featured in The World of Interiors and Perspectives magazines.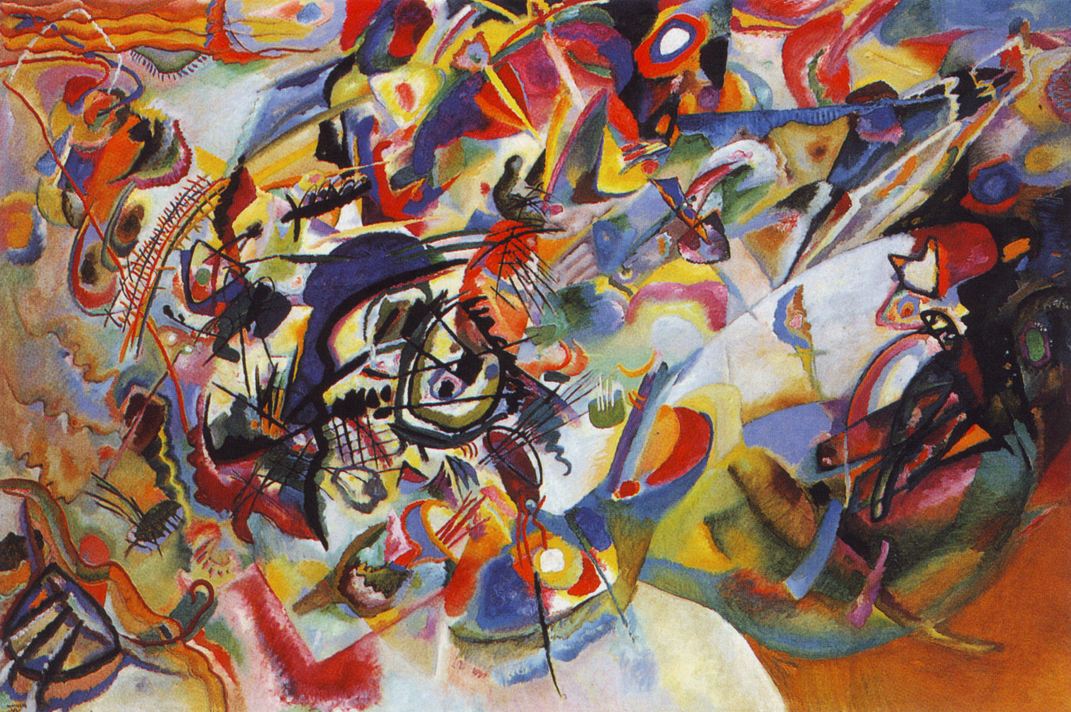 Nick Nelson's Masters in the History of Art: 'Synaesthesia, Harmony and Discord in the Work of Wassily Kandinsky & Arnold Schoenberg 1909-1914?.

With a background in music, Nick enjoys exploring co-curricular links between Art and Music, so his Masters on 'Harmony & Discord: Kandinsky & Music' explored the synaesthetic and abstract in Kandinsky and Schoenberg between 1909 and 1914.

More information at: arcadia.education

I have heard Nick talk on several occasions about a range of subjects within the history of art and he is a tremendous speaker - Andy Morgan

To reserve seats, please contact us through the "Contact Us" link above

(Children over 16 welcome)

Village Hall Talks - Wootton By Woodstock